USB Capture Gen 2 Family , USB Capture Plus Family
You can use USB Capture Utility V3 to modify the status image.
If you need to customize the status image, please contact us for further information.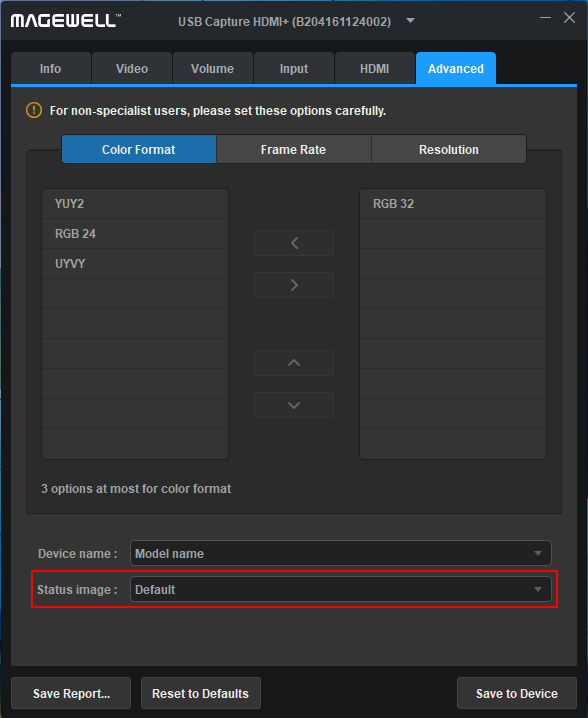 Pro Capture Family
Go to Download Center > Product Family, select Pro Capture, and then download the driver. After extracting the file, open the Resources folder. The folder consists of three status images as follows:
Locking.png
NoSignal.png
Unsupported.png
You can replace the original status image with a custom image.
First Generation Capture Device
Modify the registry of the capture device

Run "regedit" on Windows to open the Registry Editor.
Move to Computer\HKEY_LOCAL_MACHINE\SYSTEM\CurrentControlSet\Services\Pro Capture Card Name .
Double-click HDStatusImageMode and fill Value data with one of these values: 0 (color bar), 1 (blue) or 2 (black).

Reboot the capture device

In Device Manager, expand Sound, video and game controllers.
Locate and right-click the Magewell capture device, and then select Disable device from the context menu.
Right-click the capture device again, and then select Enable device from the context menu.