This feature is especially designed for users who don't have Wi-Fi or Ethernet network. Instead, the device will be connected to the network via a 3G/4G USB modem. It gives you more flexibility in accessing the Internet so that you can stream anywhere at anytime.
1Plug a USB modem, the power cable, and HDMI input signal into your encoder.
2Turn on Wi-Fi and Bluetooth on your phone, and make your device discoverable to nearby devices.
Turn on Location Services and authorize to the app for Android 6.0 and above.
Your phone and encoder must be close to each other (less than 10m apart).
3Download and open Ultra Stream app, searching for devices.
4Connect the unit via AP Mode.
Select your encoder and tap CONNECT.
Enter the device passcode in Pair to device, if the encoder has a passcode.
5Stream through USB Modem
From the device list, tap to enter the SETTINGS > Streaming Server, add the platform for live streaming.
Enter URL, Stream Key, choose the Mobile Broadband as the prime network, and then click Done.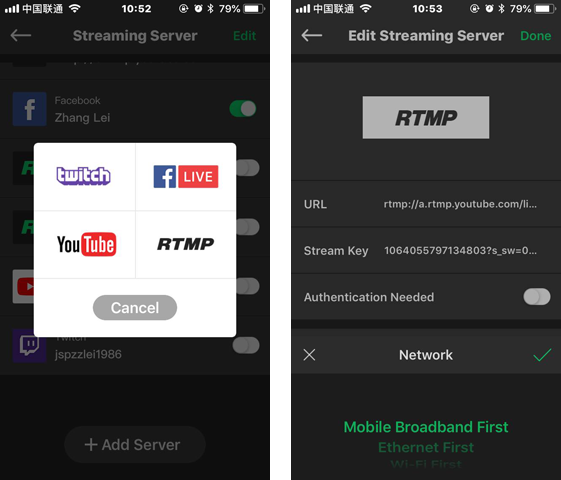 6Press the LIVE

button located on the top panel of the device to start streaming.