USB Fusion offers three options for users to compose and control their presentations. On-device buttons allow users to switch between full-screen sources or select a combined scene layout, while a browser-based web interface offers scene switching, volume adjustments, and device configuration. The full presentation power of USB Fusion is unlocked through the third control option, the free USB Fusion companion app for iOS® and Android® tablets. This blog will introduce these three options and their differences.
On-device buttons
There are 5 physical buttons on the front panel of USB Fusion, allowing users to switch between sources or combine two inputs as picture-in-picture or side-by-side. This method is suitable for users who only need simple switching and mixing operations.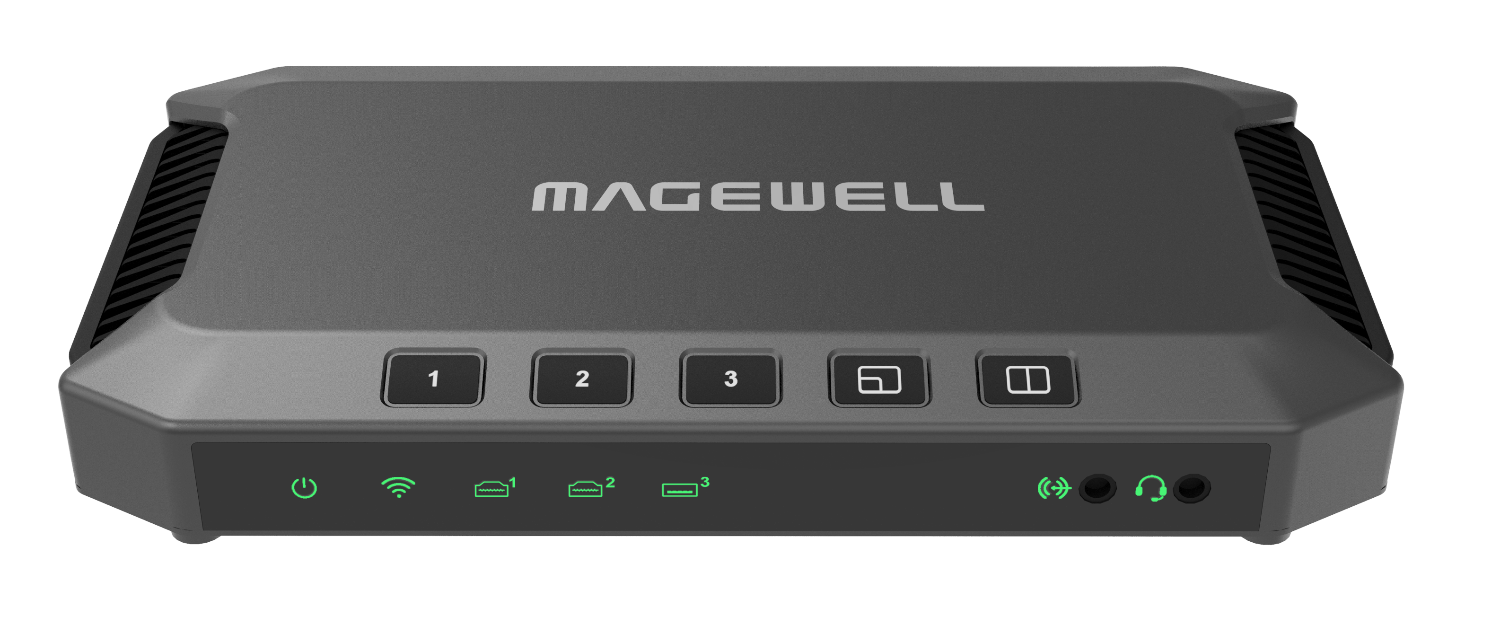 Functions of these five physical buttons are as follows: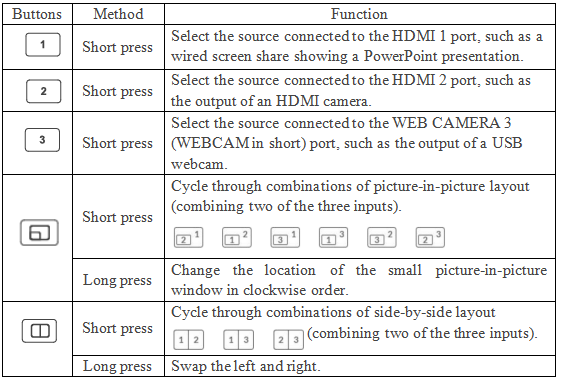 Companion tablet app
The intuitive USB Fusion App provides expanded layout controls for combining any two of the three input sources, and lets users add pictures, video clips, background music, and handwritten notes into their presentations. Presenters can set up playlists incorporating live video and other media in advance, and record or take screenshots of the combined output onto the hardware's built-in storage. Annotations also be exported to files for archiving or subsequent sharing.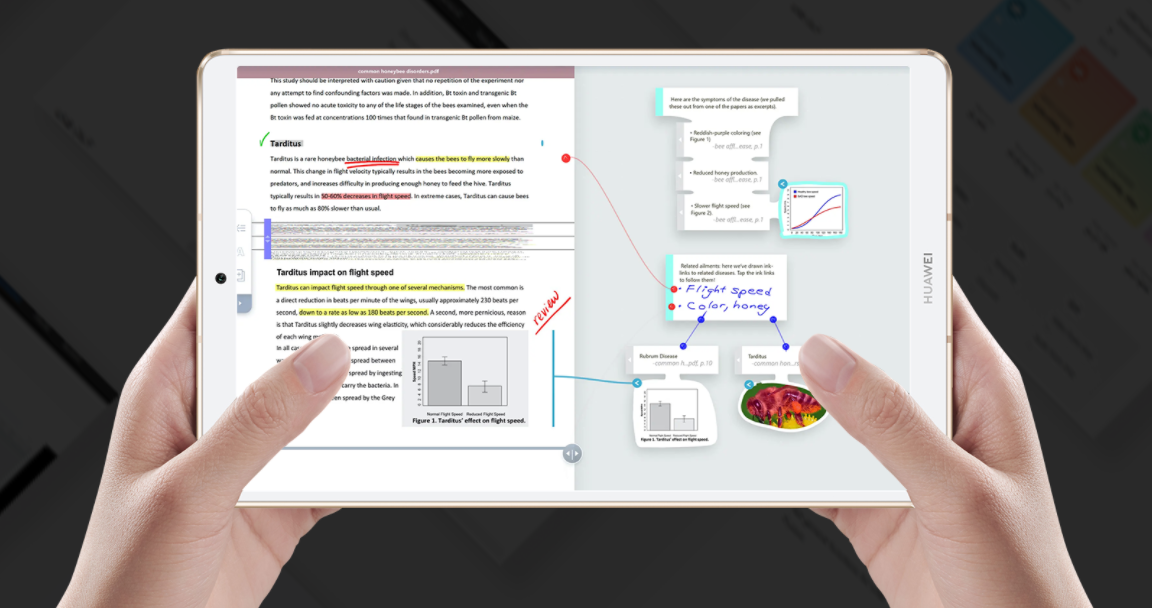 Web GUI
USB Fusion also provides a web GUI for technical personnel to check device status, configure device functions, create and manage presentations, upgrade firmware and more.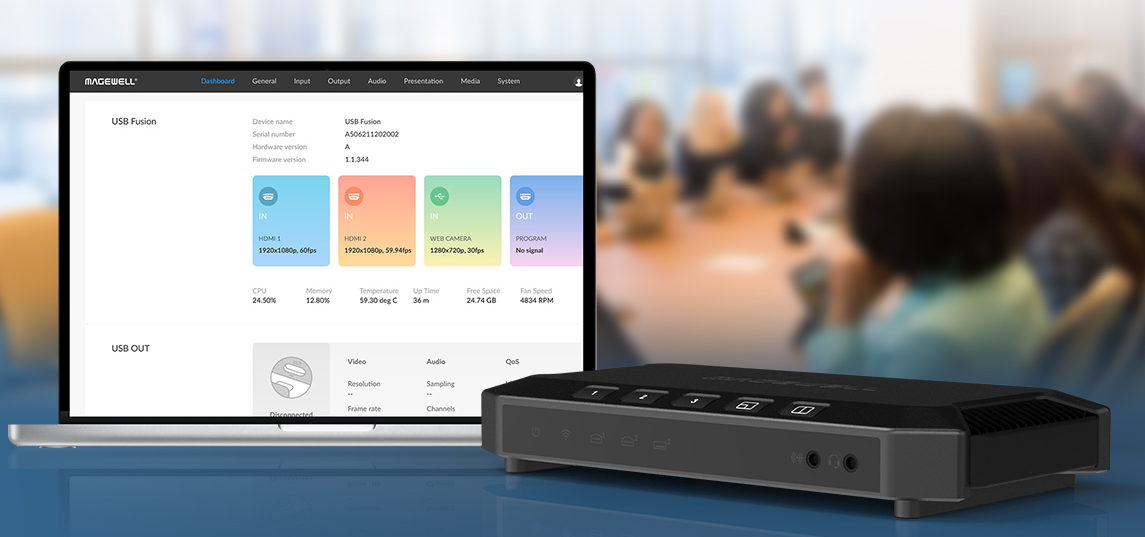 Comparison of USB Fusion App and Web GUI Functionality